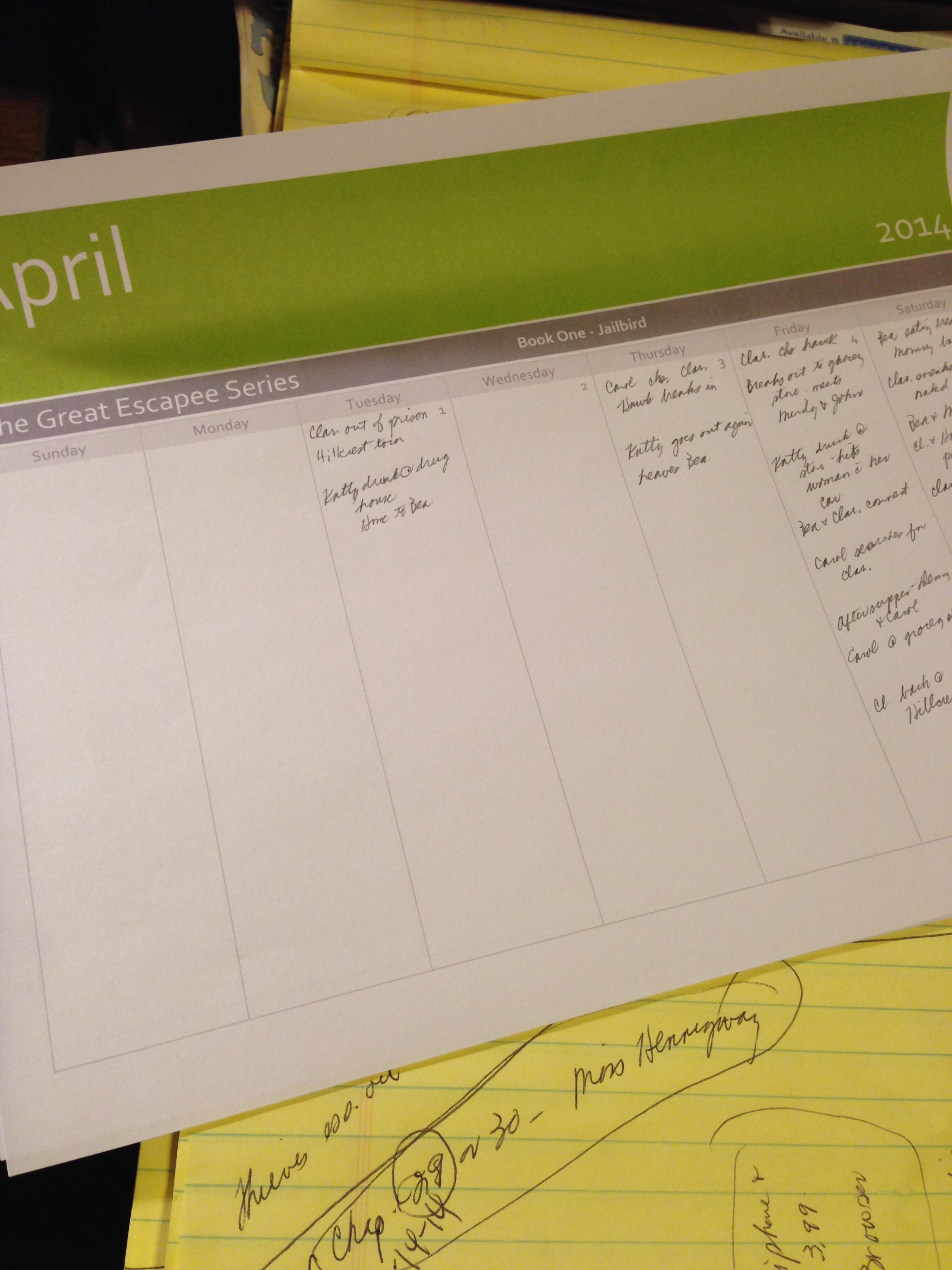 My editor recommended setting up a timeline for the current fiction I'm editing. The story line was really messed up. I had the scene where Mr. Main Character shot the guy before the scene where he chose the gun! (Maybe not that bad but just about!)
So I made this spiffy calendar. After a search in iPages and Word, I settled on Word: Templates >Print Layout View>Banner Calendar. I personalized it for what time of year the book takes place–April. Labeled it with the name of the series: The Great Escapee and Book One–Jailbird.
From there I just printed it out and filled it in.